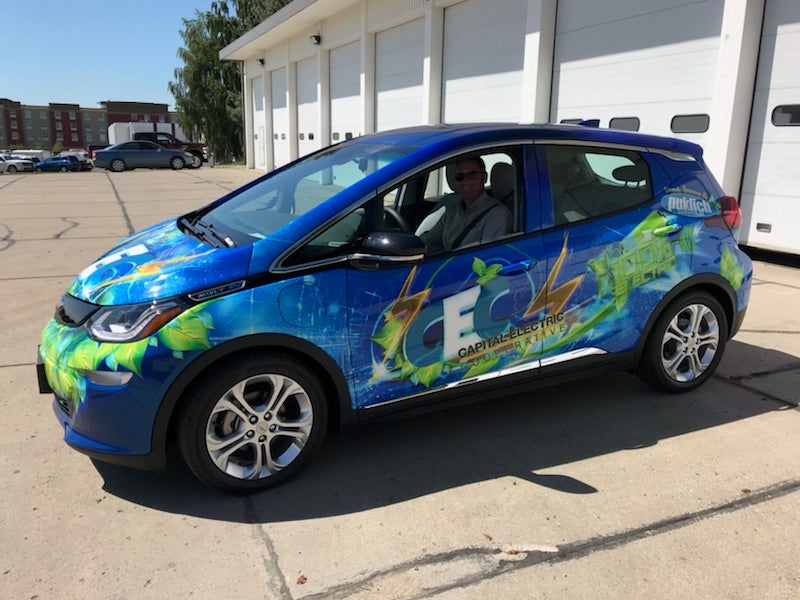 Capital Electric Cooperative has purchased this Chevy Bolt from Puklich Chevrolet in Bismarck. We have named our EV "Elektra" and her license plate reads "YBUYGAS". As your electric provider and partner, we feel that it's important for us to understand this new technology so we can inform our members about it's use and function.
Our intention is to drive the all electric Bolt and document our experience in all types of weather conditions. If you would like to come by and see the Bolt, please ask for Josh, Jared, or Wes. You can also call and talk to us about how the Bolt is performing at any time!
What's new in electric vehicles? Read this article from Minnkota Power Cooperative! Click here!
Ever wonder how much your average range drops when it's cold?
Here is some useful information regarding electric vehicles:
Nuts and Bolts of Battery Electric Vehicles
Nuts and Bolts of Plug-in Hybrid Electric Vehicles
EV vs. Gas and Bolt vs. other EV's