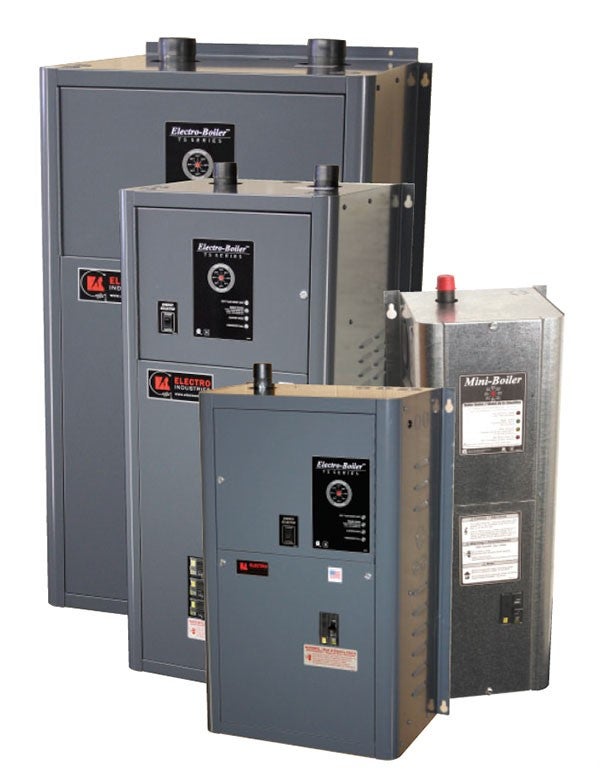 Capital Electric is proud to recommend electric boilers manufactured by Electro Industries(link is external) and Thermolec(link is external). These highly efficient radiant heat units provide a tried and true system for in-floor heating—often acclaimed to be the most comfortable heating system available! By running warm water through plastic pipes in your floor you create radiant heat transfer. The same way the sun does on a cool day. This heats your body and objects in the room, not just the air around you, which provides a comfortable, even heat. Dust, air contaminants, bacteria, and low humidity levels - all problems associated with forced air heating are nonexistent in a home with a radiant heating system.
Why install an electric boiler? With the price of fossil fuels such as natural gas and propane skyrocketing, more and more Capital Electric members have been turning to the stability and affordability of electricity to provide their heating needs. Best of all, when used in conjunction with a secondary heating source (i.e. gas, propane, etc.) as a backup, Capital Electric gives you a special load controlled rate that is hard to pass up.
When you design your home or add-on, you've got to look to an electric in-floor heat system for the utmost comfort!
Contact Josh, Jared or NaTesa in our Energy Services department at 223-1513 today for a cost comparison and/or payback analysis.
Electro Industries
Thermolec
FFB Boiler (PDF)

TMB Boiler (PDF)