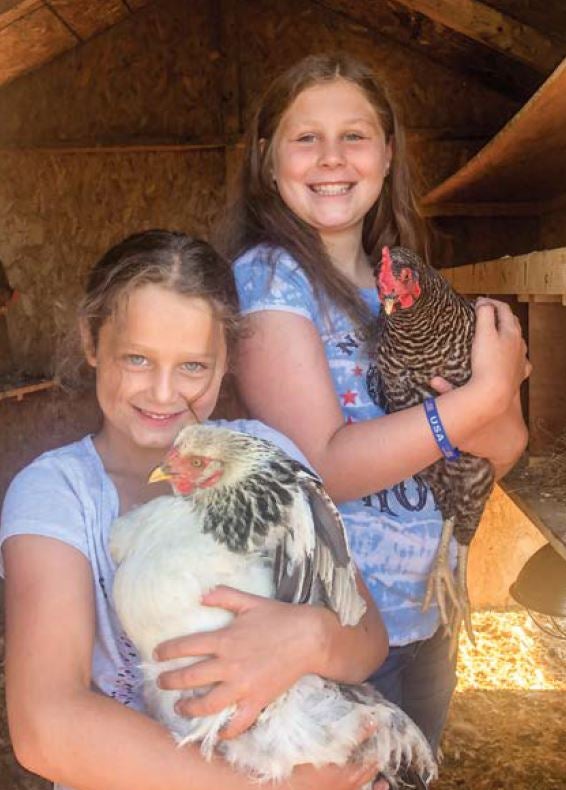 Capital Electric Cooperative employees work hard to ensure members receive the best possible service. It's the co-op way, and we are proud to continue this tradition.
Recently promoted Energy Services Coordinator NaTesa Messerschmidt follows this tradition very well. She lives life to the fullest — at work and at home on the farm.
NaTesa brings a rare form of optimism and energy to the office, which doesn't go unnoticed by co-workers or co-op members.
NaTesa joined Capital Electric four years ago as a billing representative. She reflects on her first experiences at the co-op, "I loved working with our members as they brought in their payments and questions for our staff. My coworkers were all so great to work with, and I enjoyed my job every day!"
As the co-op's energy services department continued to provide services to an ever-growing membership, the need for additional help become necessary. That's when NaTesa joined the team.
Energy Services Manager Josh Schaffner describes the department's role in the co-op, "We are here to assist our members with any power-related problems or questions,
ranging from livestock watering to LED lighting. NaTesa's desire to learn and positive attitude have proven to be a great asset to our membership, and we're excited to have her join our team."
"I am very excited to have this opportunity to work with the energy services department. I believe it will be a great learning experience and a challenge, but I enjoy working
with our members to solve problems. I look forward to working with Josh and Jared to support them through this process," NaTesa shares.
NaTesa's life is busy and full of variety as she and her husband, Nate, along with daughters, NaTaya and NicLynn, work hard to keep up with many animals on their hobby farm west of New Salem.
The Messerschmidts have become well-known for the sale of chicken eggs. "The girls take care of the birds, which are also like pets to them. They clean the coops and  feed them daily, collecting the eggs and selling them. They get to keep the money, so it's like having their own business," NaTesa explains.
The girls most often use their egg earnings to buy additional animals for the farm. "I bought my first 4-H rabbits with my chicken egg money," 9-year-old NaTaya proudly says. "NicLynn and I usually have about 65 chickens at a time. We also have two geese and about 20 ducks who lay eggs. We love them all!" The farm wouldn't be complete without a menagerie of other animals, which include two donkeys, two horses, two cows, three dogs and three cats. The donkeys are extra special to the girls, as they were adopted from a situation that wasn't ideal. 
"My donkeys are Delilah and Magnolia, and I love them both very much!" says 6-year-old NicLynn. The animals add to the rustic charm of the property. Each one brings a personality of their own, and they are a joy to visit.
Everyone pitches in on the farm to get the work done. Each girl has her chores to do, and they know how to make it happen. Life is busy, but so rewarding for NaTesa and
her family.
"I wouldn't change a thing. I'm surrounded by people I appreciate every day, and my animals complete the picture perfectly!" she says with a beaming smile.
The cooperative welcomes NaTesa to the Energy Services team. We appreciate her energy and positive attitude, which help us provide the best service possible to
our members.